Our Treasured Readers
YOU should be in our Reader's Treasure Chest too!
Send your pix with our book to: sistersbmitchell@gmail.com.

My Sweetheart, Robert L. Mitchell, reading the first proof!

We have a WINNER! Jaron was the first grandchild to win his own copy.
Yes, this is the real Jack Weyland, one of my favorite authors, reading my book this time! Check out his website: Jack Weyland Books and zillions of short stories, many published in The New Era.

Three Generations! Randy B. Shaw shared the book with his siblings and his posterity (daughter and granddaughter pictured here).

Melissa ~ first teenager to read the entire book! I'm told she read all night.

Aunt Ruthie (Johnson) with Linda Carter and Linda Gammon at their Red Hat Ladies Book Review. What a fun group. I was honored to be their guest.

Kianna read the book the moment it reached Alaska!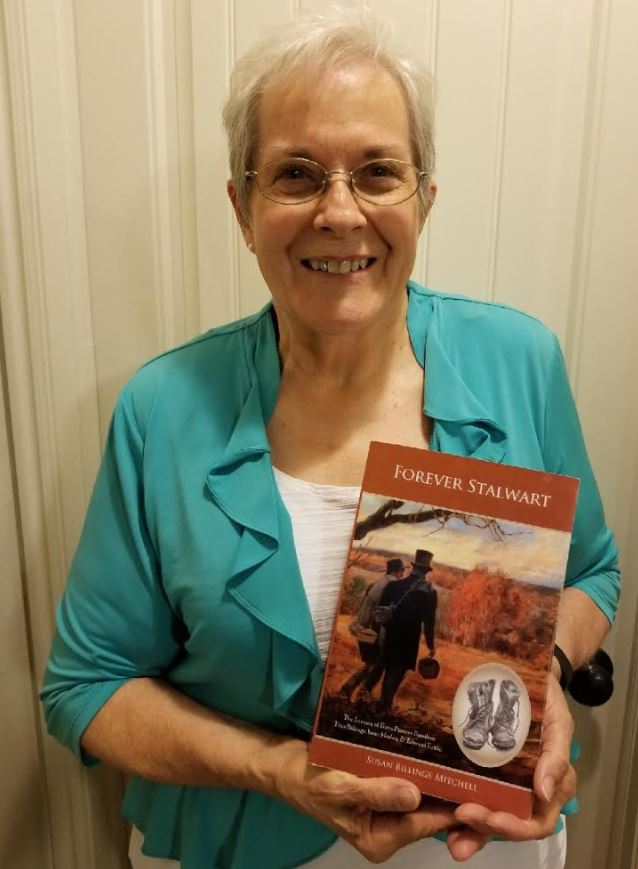 LaDonna Rawlings: "I love Forever Stalwart with its rich history and story!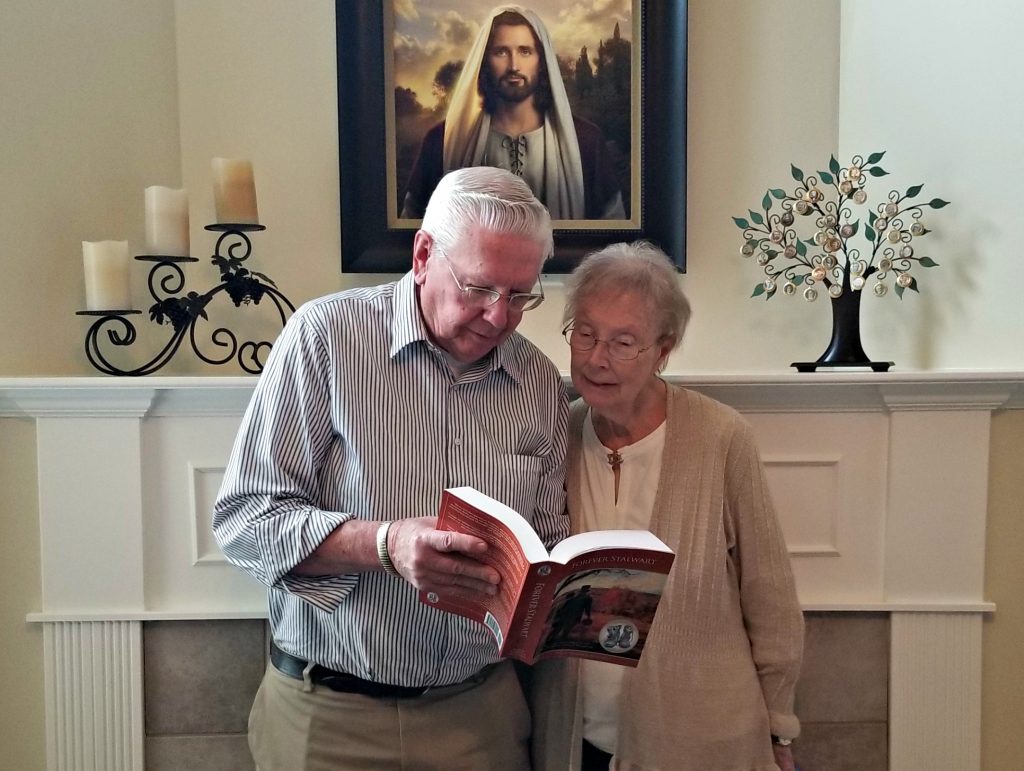 Norm and Aronlene Anderson examine the book. Came back for more copies! Aronlene is a direct descendant of Eunice Billings Warner Snow.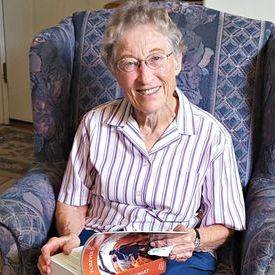 Sarah M. Hansen Miller connects to this story through Titus and Mary Ann's second daughter, Theresa Billings Coombs.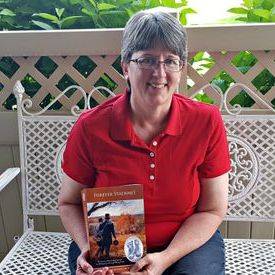 Jolene Fisher from Arizona is a descendant of Theresa Billings Coombs.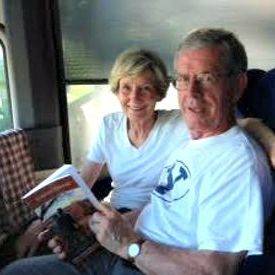 During a Nauvoo trip the Hafens read the book.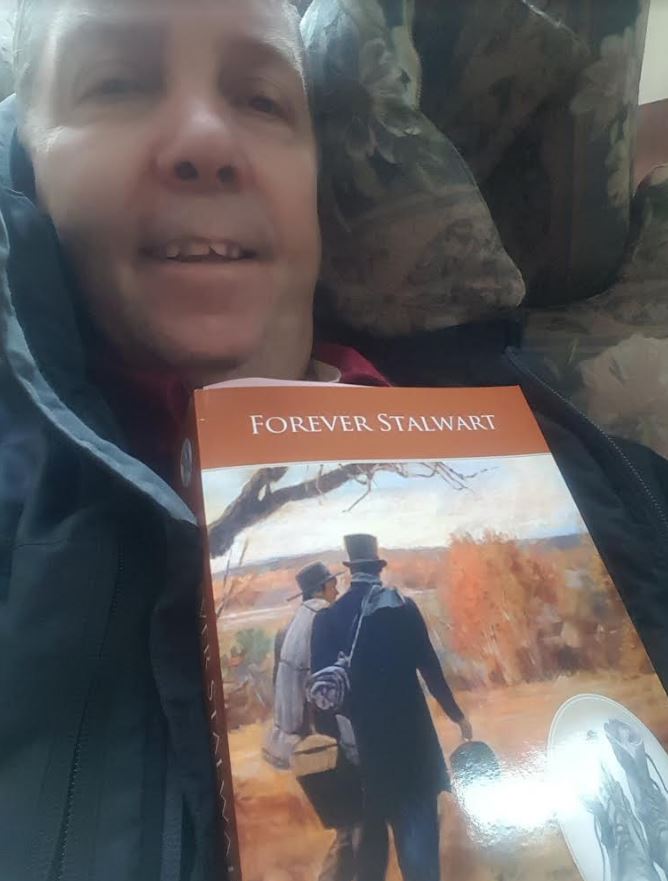 Steve Bringhurst : Thanks for your assistance and research into our family tree with an amazing compilation of chapters and historical data from church records and family and friends records over the years. My mother Georgia Wilkerson (Ashcraft-Billings) gave this to us as a gift! My oldest son Jonathan made a cross country trip to our home in Woodbridge to deliver it to us from Orem. I've only briefly skimmed through the book and on chapter 3, but love the well organized chapters with detailed photos in the back. What a great miracle and treasure!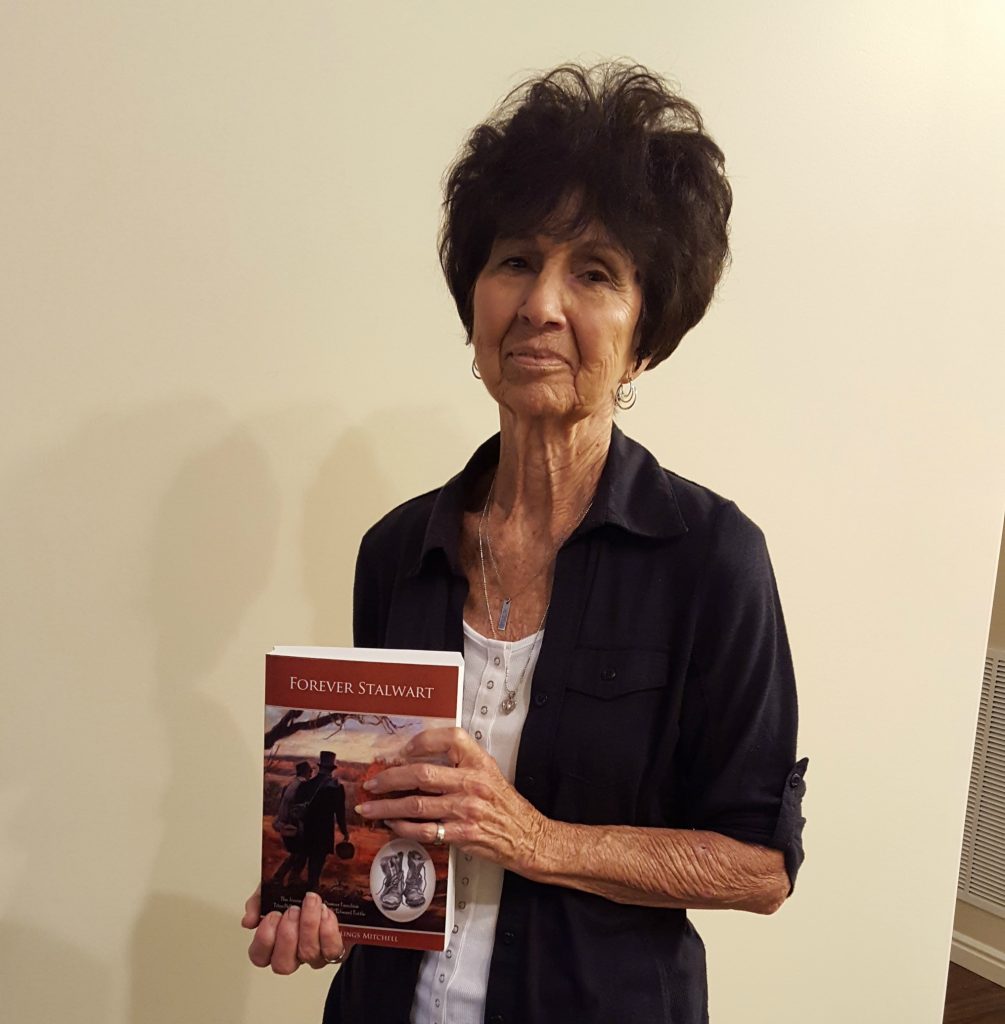 JoAnn Buffo read and edited the first edition for me!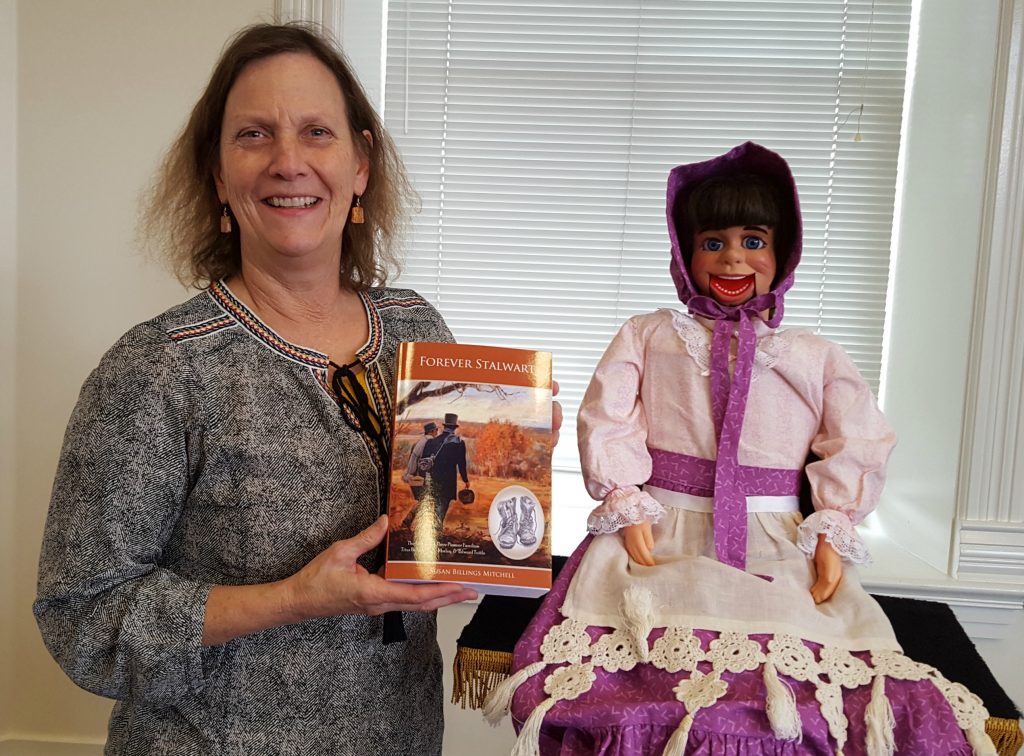 Prisilly Pioneer and I shared stories from Forever Stalwart at the Provo Company DUP (Daughters of Utah Pioneers). Sweet Pam Boshard purchased a copy of the book to take home with her.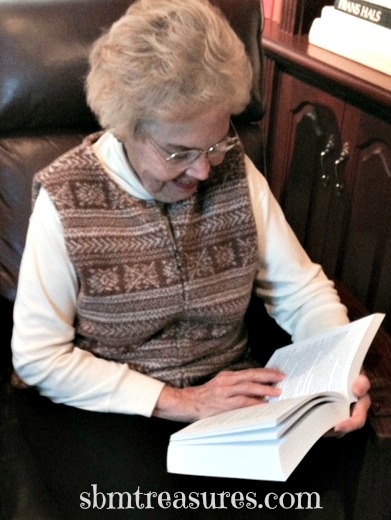 Daryl Hoole, who still writes a fantastic and informative column at age 80, takes time to read my work. Check out her newest effort:  Nauvoo Times and her book (Revised from The Art of Homemaking): The Ultimate Career. (Sure want to be like her, when I grow up.)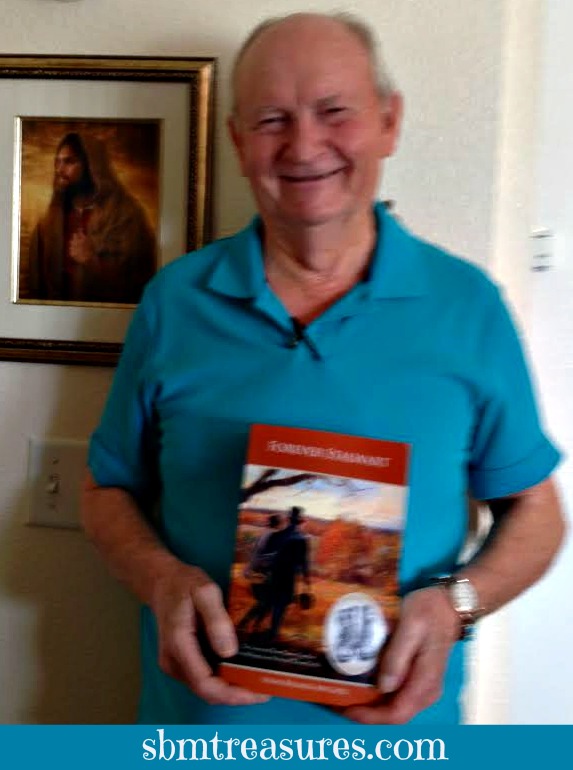 "Susan, you did an outstanding job! It amazes me how the facts are interwoven with fiction. I was excited to find out I'm actually related to Titus. I thoroughly enjoyed this WONDERFUL book!!!"    ~ Hal Kelly April 2015

Kami Mae was the first granddaughter to earn her own copy!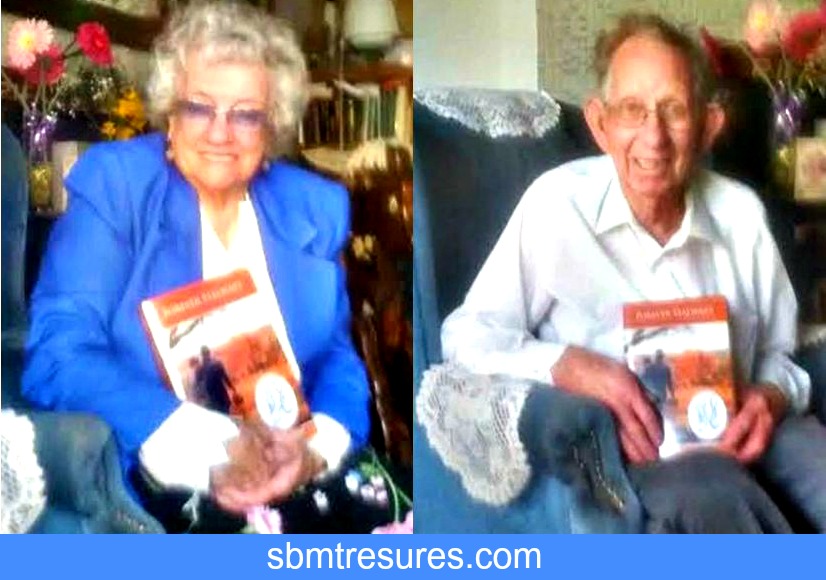 My sweet Aunt Rosella and dear Uncle Ross purchased a copy of "The Book."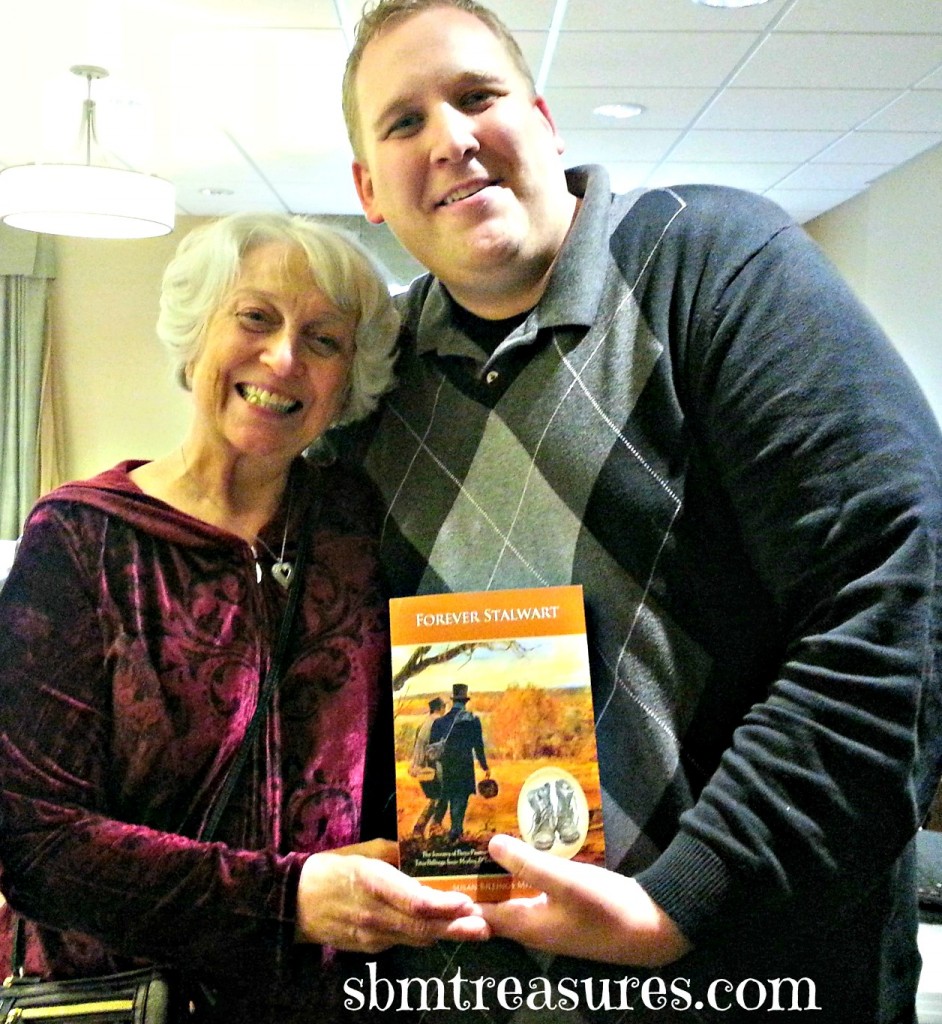 I met this awesome guy at an all day training and he bought his mother a copy of the book for Mothers' Day, the next day. Many thanks, Kent.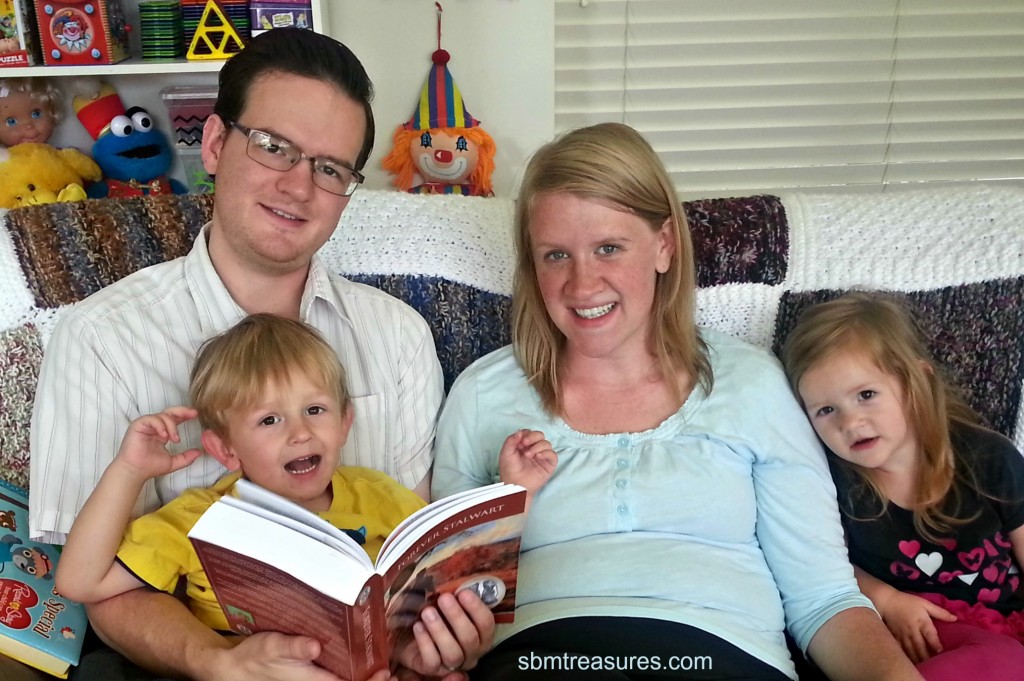 Young families, like the Harpers, report reading a chapter a day.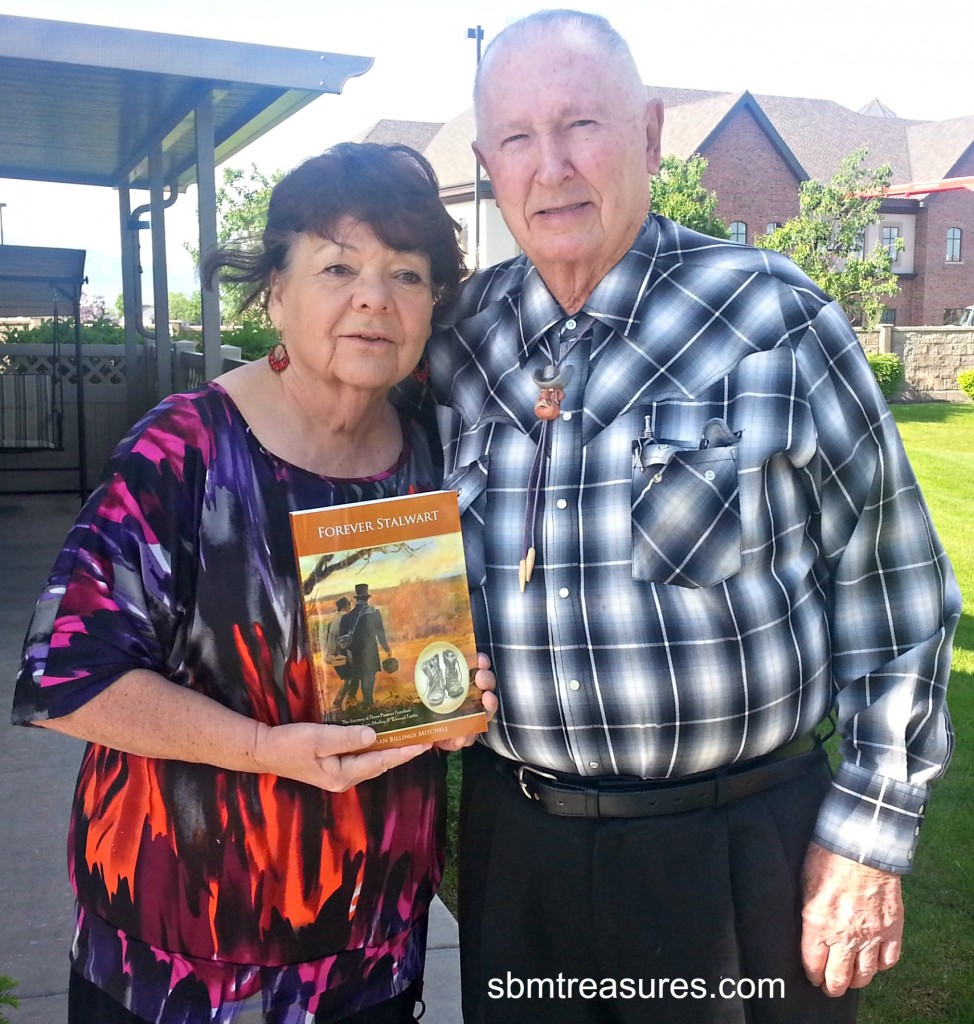 Sharon and Lynn Church picked up a copy!
You will find our book in the Far West Country Store!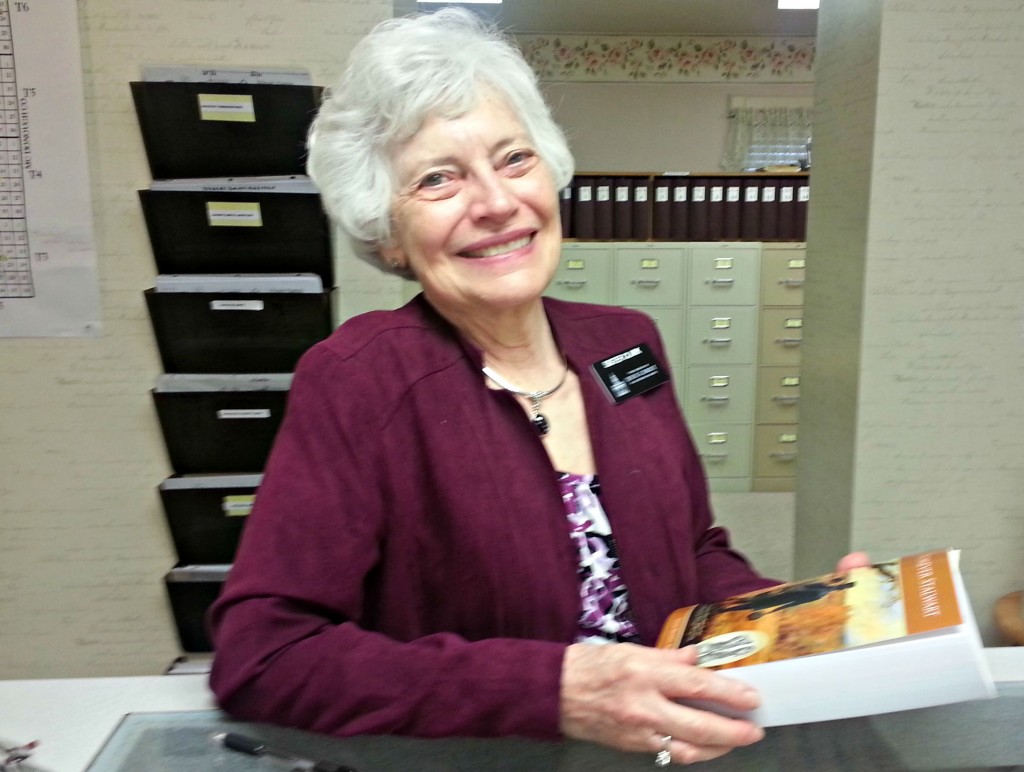 Sister Clark at the Land & Records Office in Nauvoo, Illinois
  Sister Fuller at Liberty Jail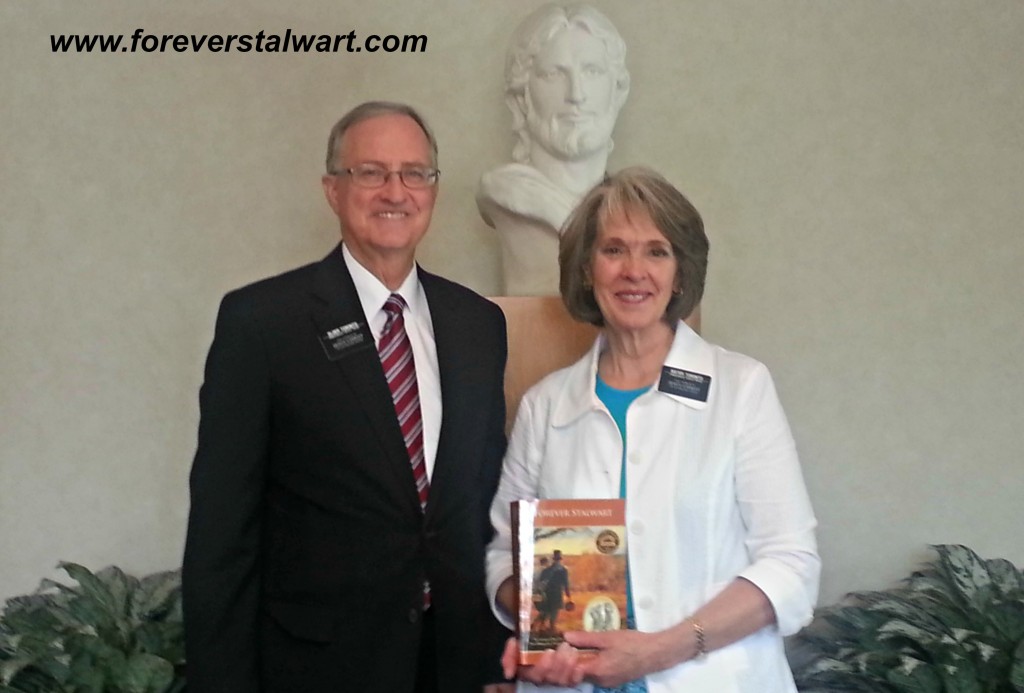 Elder and Sister Toronto serving in Independence Missouri Mission

Librarian Gaby Berry – Nauvoo Public Library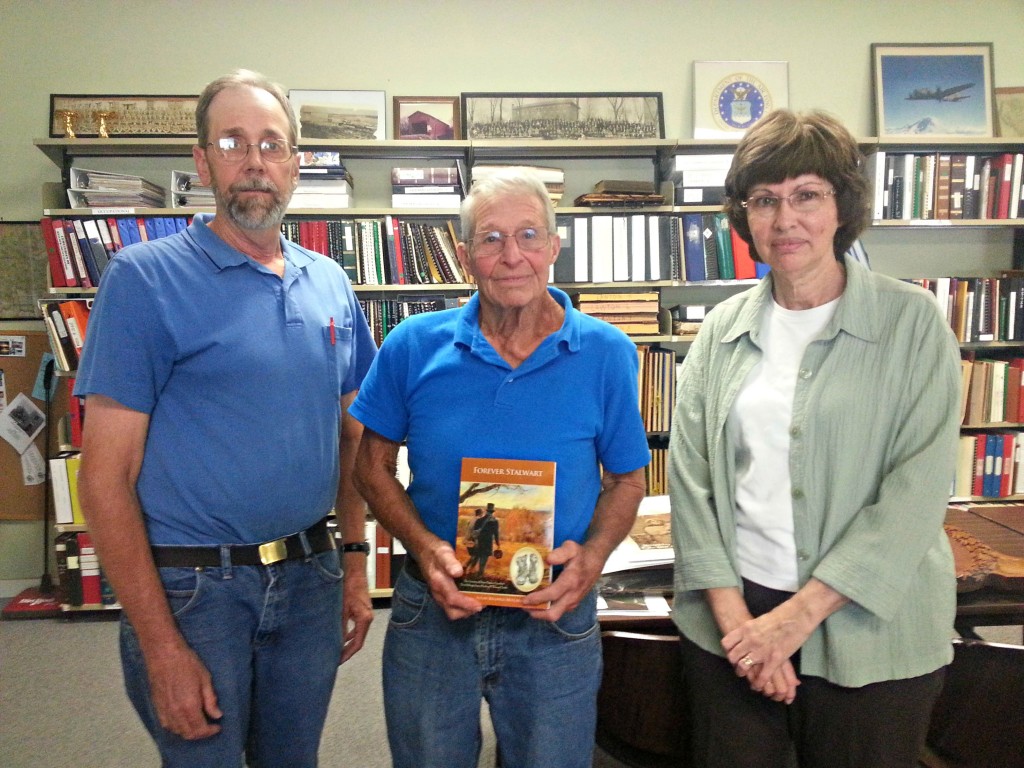 Hancock County Historical Society's dedicated officers: Keith Burns, president; Ned Casady, vice president; Susan Cheney, treasure.
 Don Parker helped us pinpoint Yelrome at this center. (Read about our miracle in the book.) Gratefully We gifted a copy of Forever Stalwart in his memory.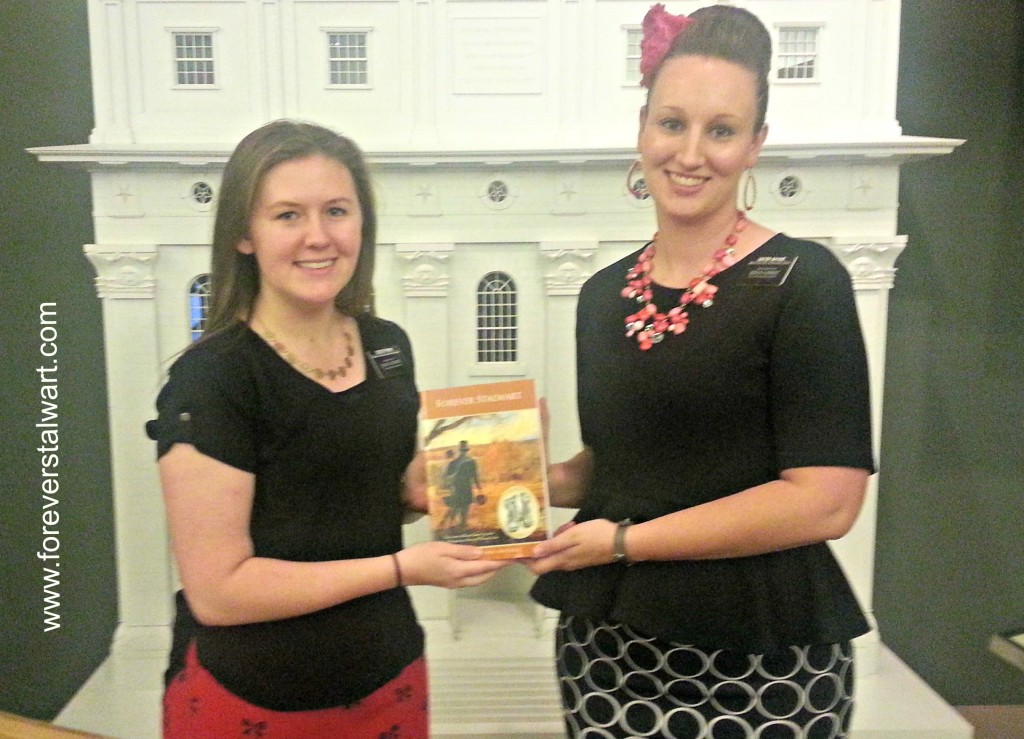 Sister Savage and her companion at Winter Quarters Visitor Center where we gifted a book in honor of Grandpa Edward Tuttle, who is buried on the hill in the Mormon Pioneer Cemetery.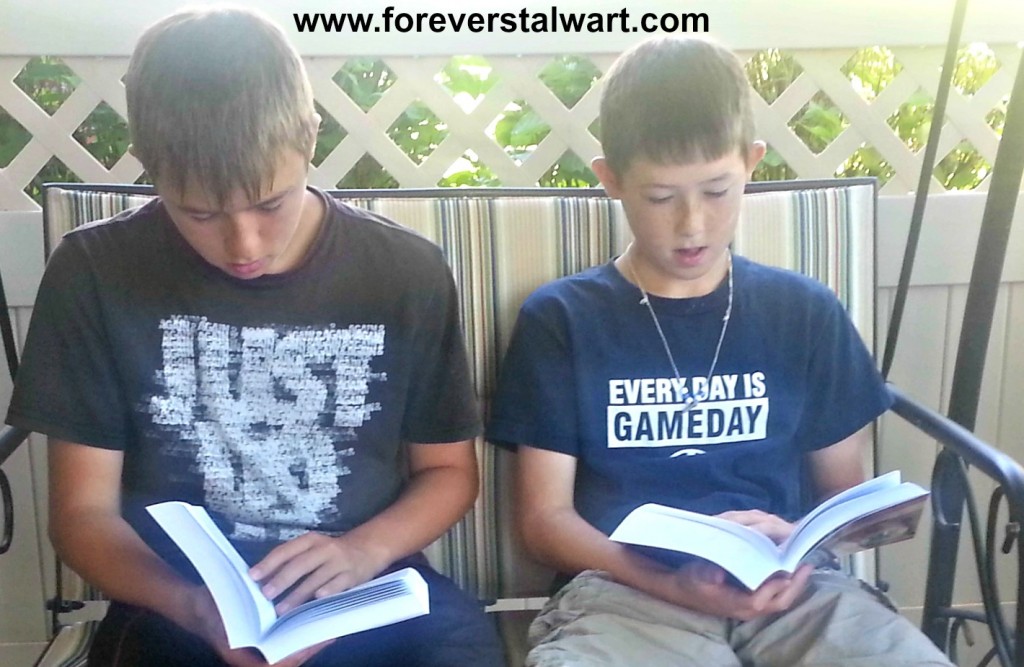 These boys are descendants of Mary Ann's first son, Hyrum William Egan.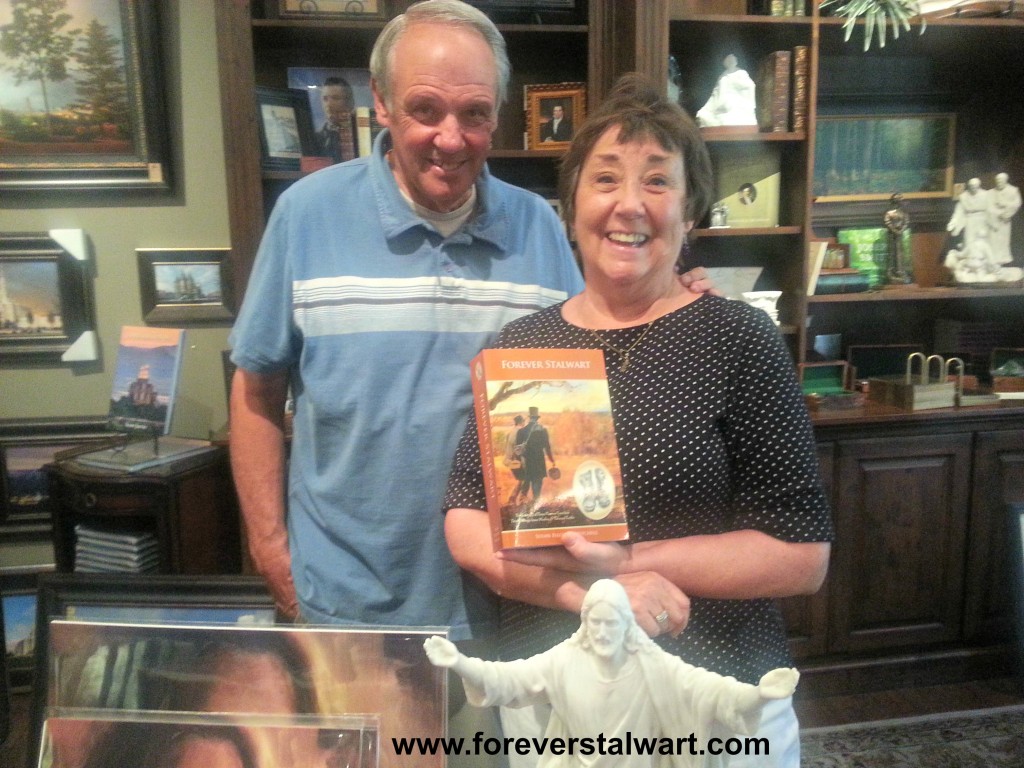 The Nelsons, Suzanne is a direct descendant of John Ely Warner and Eunice.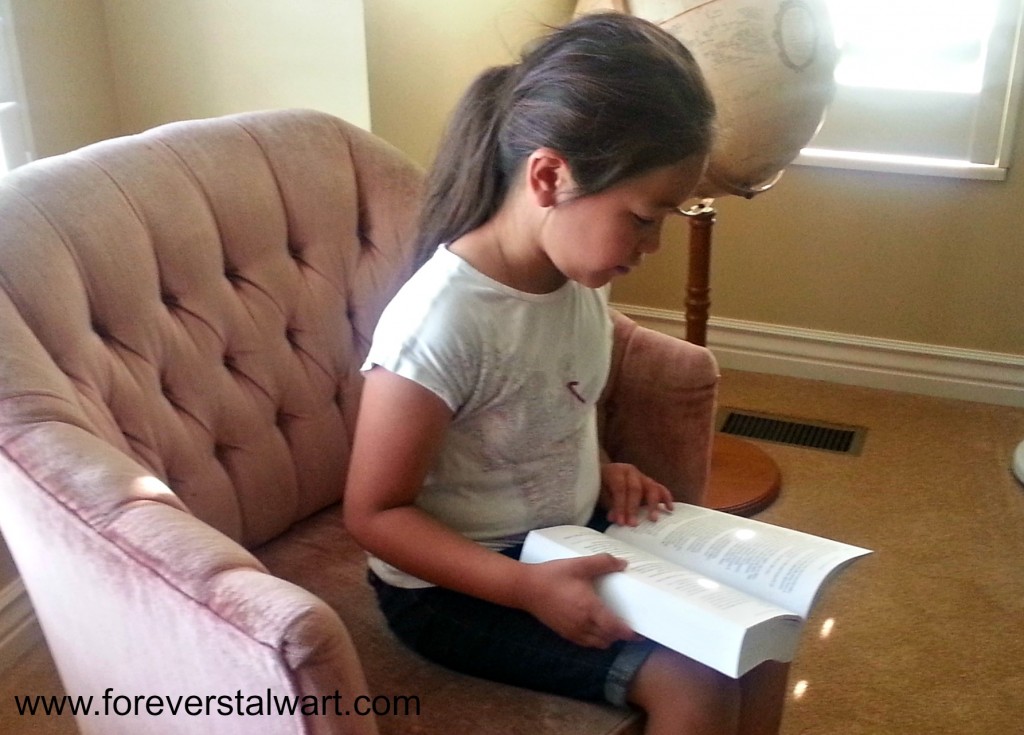 Yeah Maile!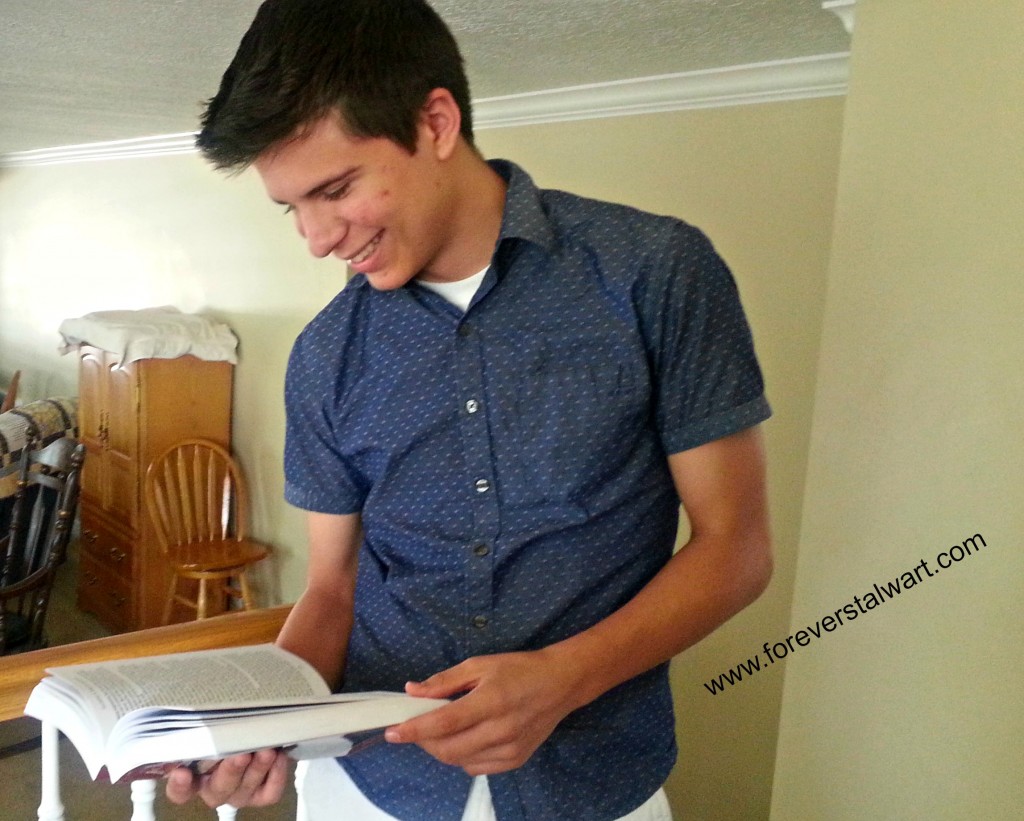 Jeremy – a descendant of Alonzo, son of Titus and Mary Ann.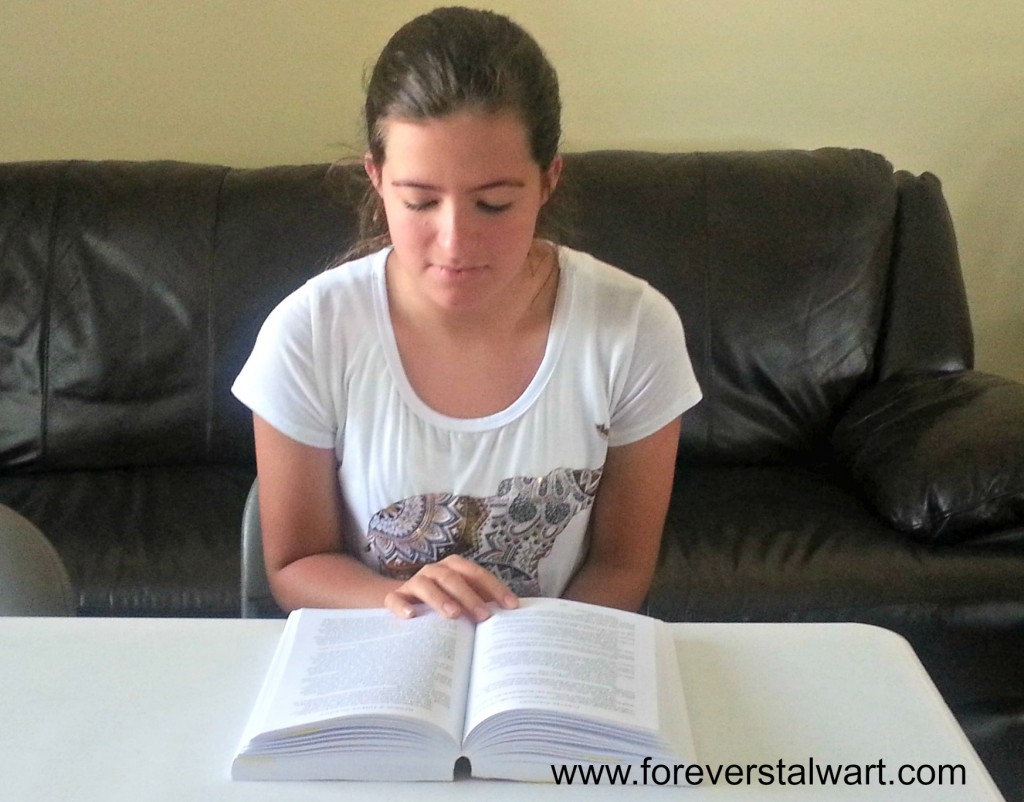 Amber from Missouri.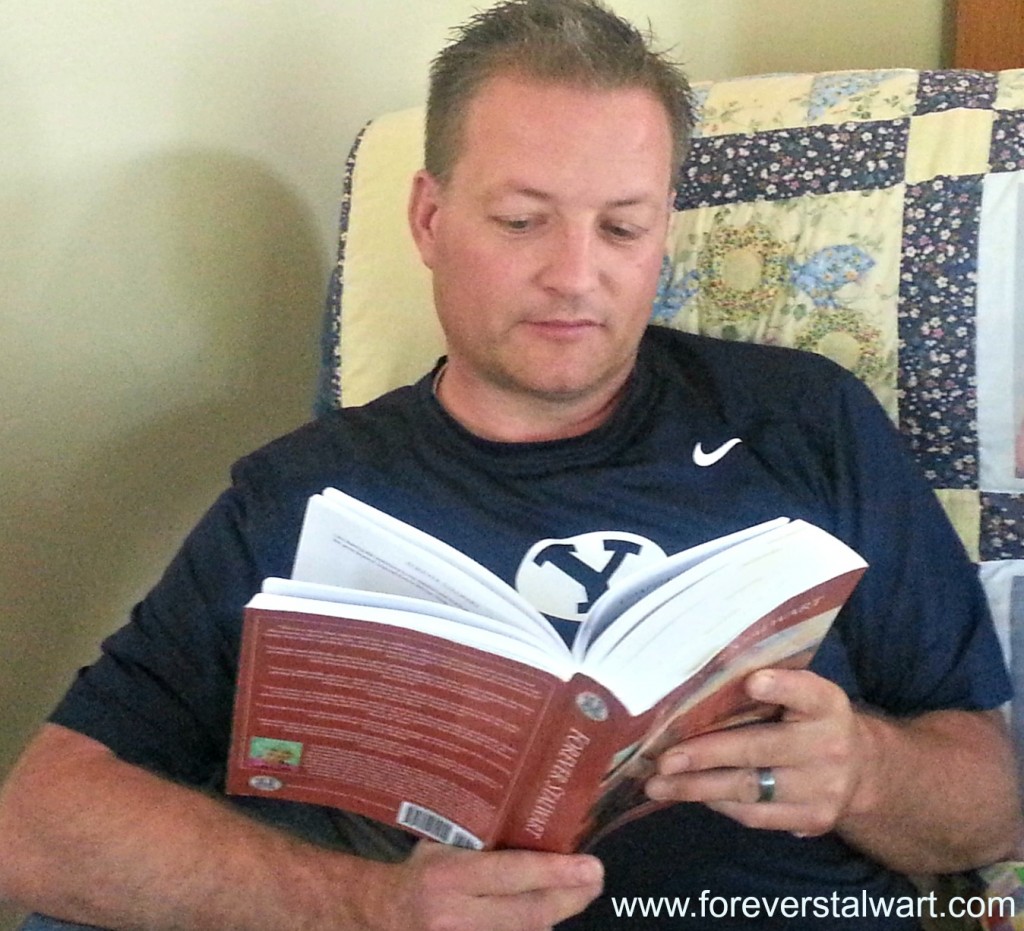 Rob, third great grandson of Titus Billings.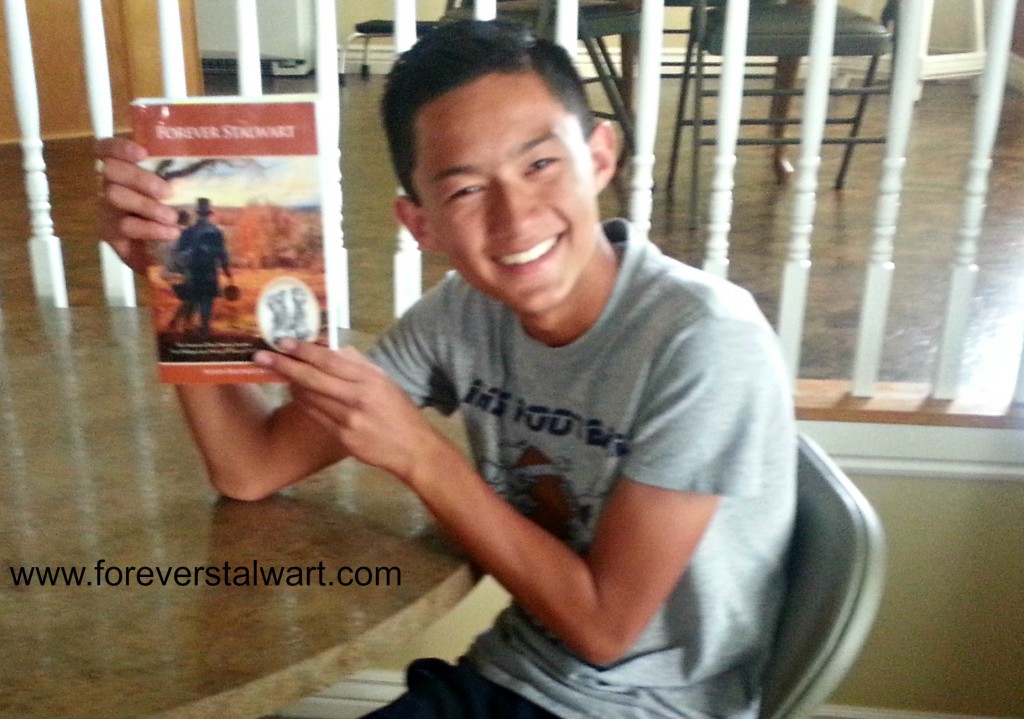 Kevin, fourth great grandson of Titus Billings.
Nancy, second great granddaughter of Titus and Mary Ann.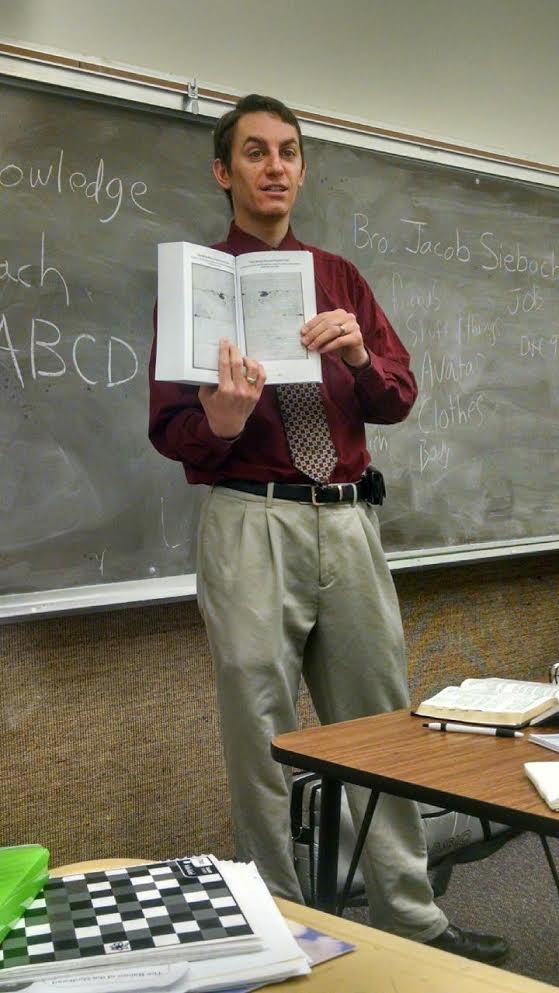 Brother Siebach references "Forever Stalwart" in Seminary class.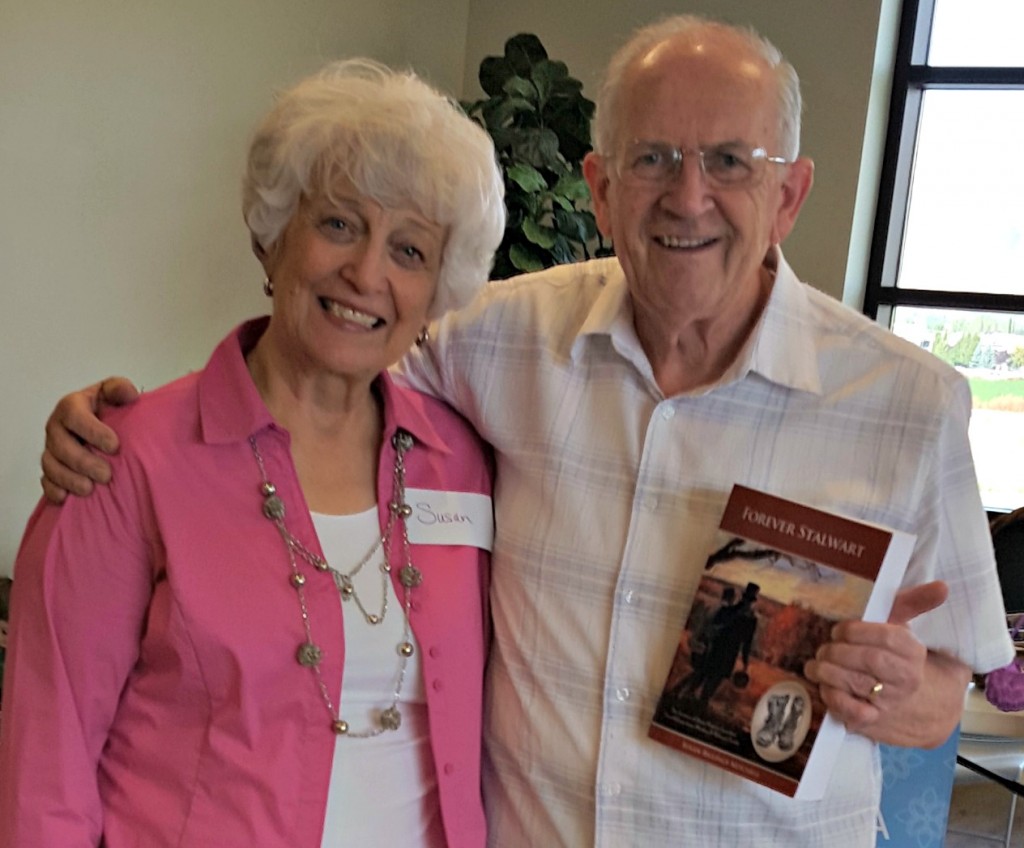 The best part of this project has been meeting new cousins. Jim Childs is a descendant of Eunice.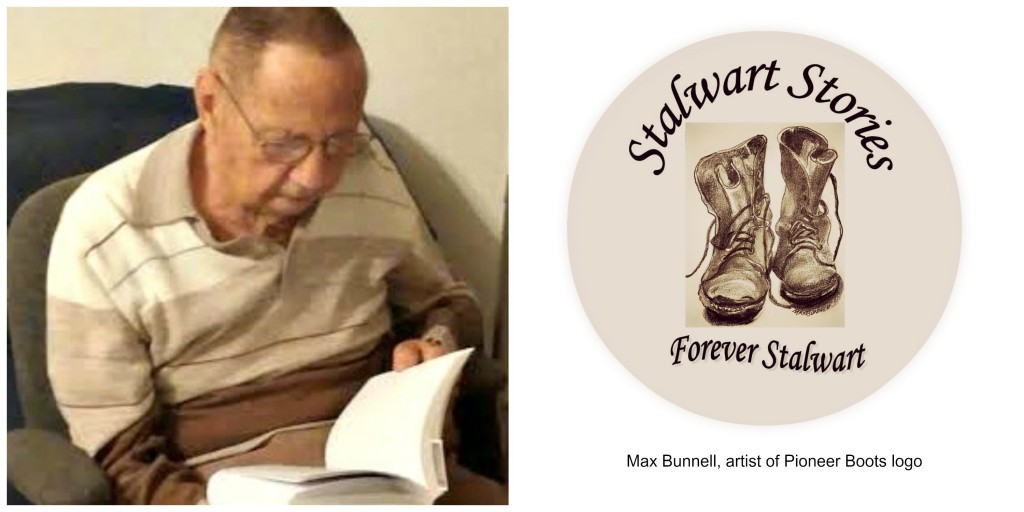 Artist Max Bunnell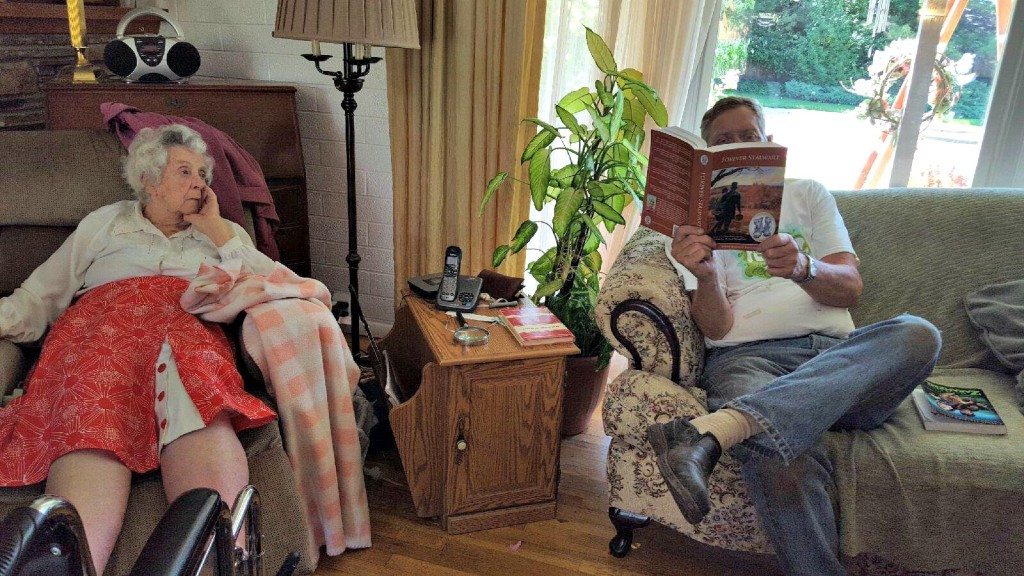 A kind volunteer read the entire book to 90-year-old Mercedes Bjarnson.                               Thanks for choosing Forever Stalwart. We are honored.
What a joy to meet Brent Ashworth in person and view his remarkable collection of rare and precious documents and photographs. He was kind enough to read and endorse our book — talk about validation! I was humbled by his purchase of gift copies.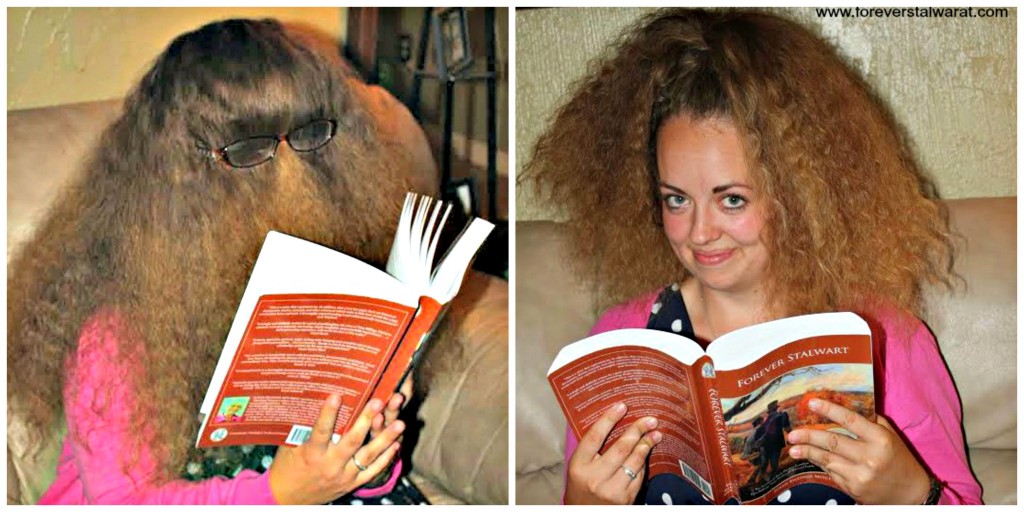 What? My niece and Cousin Itt? You never know who is reading at Halloween!!!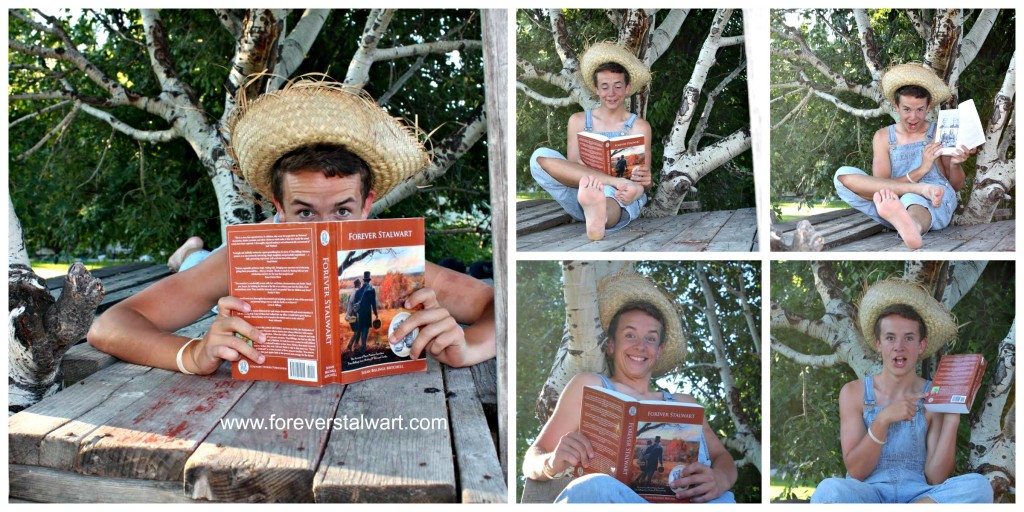 Huckleberry Finn takes the book everywhere he goes. Maybe it will keep him out of trouble.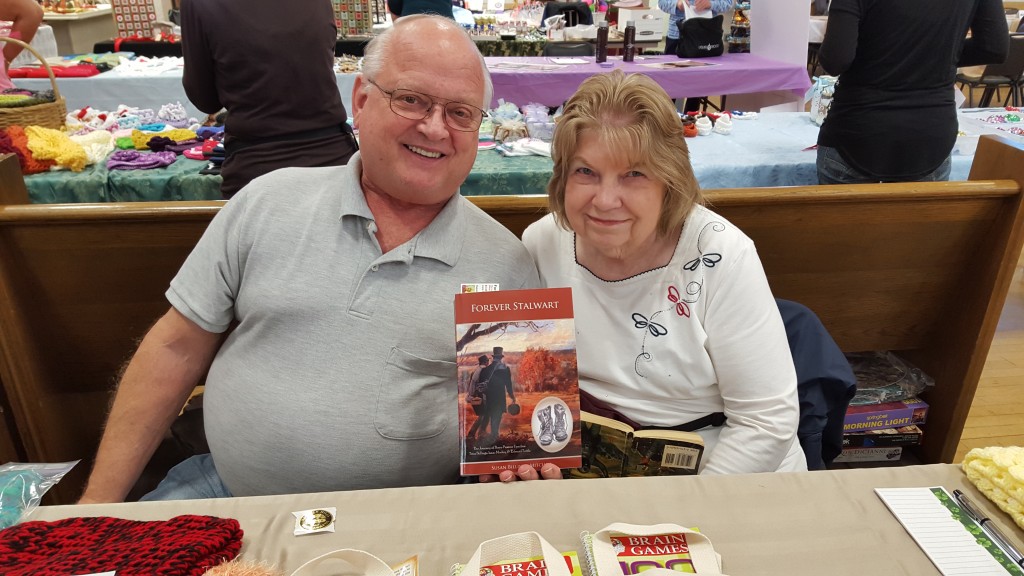 I visited with Pat & Shirley Ansley at a craft fair. They were interested in the book and I just happened to have copies in my trunk, of course.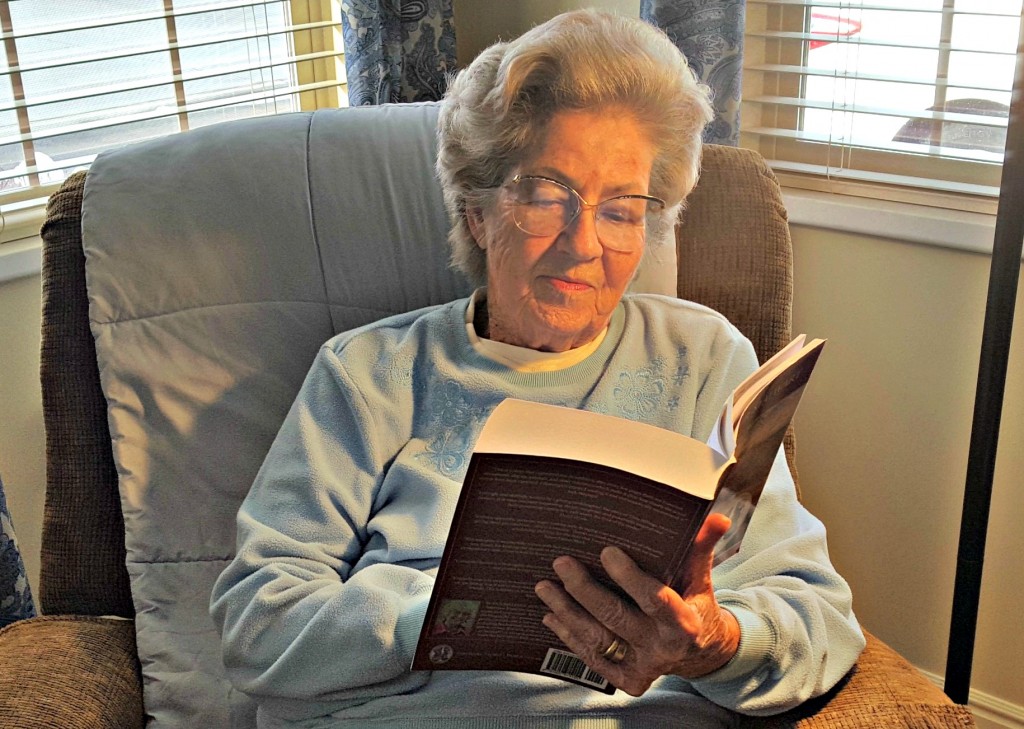 Delma Lewis makes time to read our B-I-G book.
Wanna be in our Treasure Chest?
Send your picture reading FOREVER STALWART to: sistersbmitchell@gmail.com