Our Big Forever Stalwart Reunion July 2015
I am so excited! Just returned from a "Forever Stalwart Family Reunion" our son created in honor of my newly published book! Would you believe? It was in Nauvoo, Illinois – the spot where much of the TRUE  pioneer story took place. All three TRUE main characters lived in Nauvoo: Titus Billings, Isaac Morley, and Edward Tuttle. Have lots of pictures and new facts to post, as soon as I get unpacked.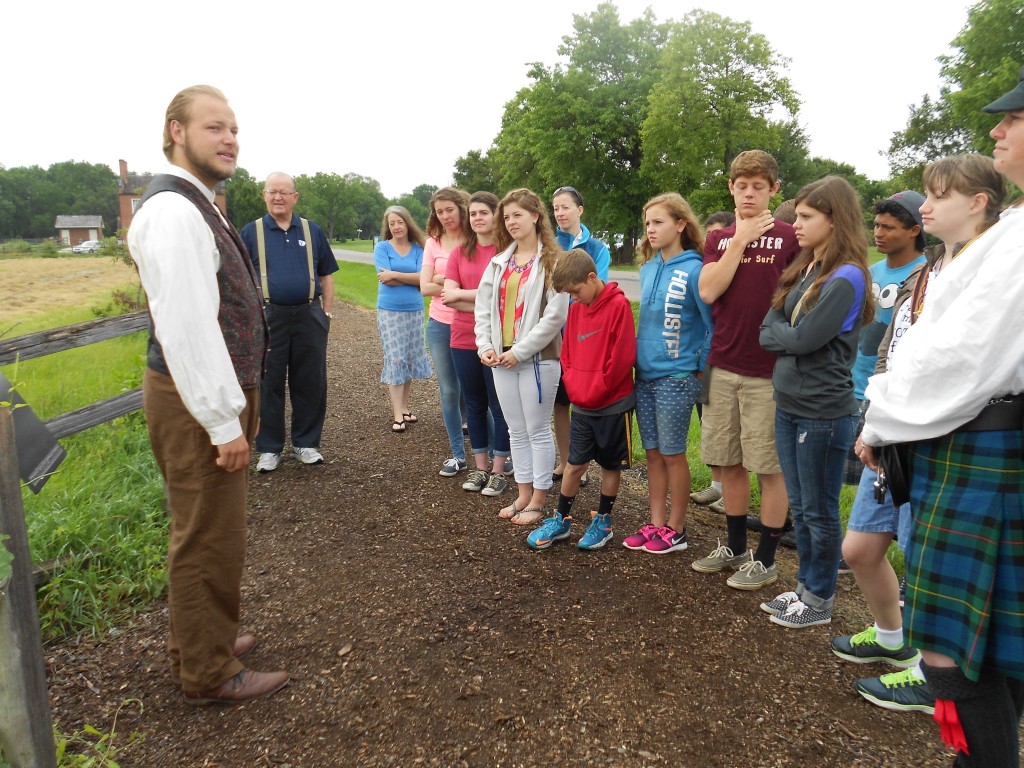 President Brigham Young (well, the actor of ) speaks to us during our walk down the "Trail of Hope" path beside the road where  pioneer families traveled to the edge of the Mississippi River and crossed, many on frozen ice, when they were expelled from the state because of their religious beliefs. Many of my ancestors were in that group. Read about in my new book: Forever Stalwart. "February 4, 1846, the saints at Nauvoo commenced crossing the Mississippi Rive for the purpose of moving west" (Jensen Chronology, 1846/page 401 in FS Book).